Learn physical (Voice and Body) warm-ups to prepare your mind and body to speak in front of a group.
Practice speaking on a topic with little to no preparation time.
Incorporating the Audience
Practice delivering a presentation in a conversational tone (and without extensive notes). Learn how to speak about a topic with little to no preparation time.
Develop resiliency - what happens when you fail? What will you do when your slides break or the microphone cuts out? How will you pick yourself back up and keep the presentation going?
Practice being flexible with your delivery but strict with your key message. Learn how to react to feedback in the moment and adjust your delivery based on live audience reactions and questions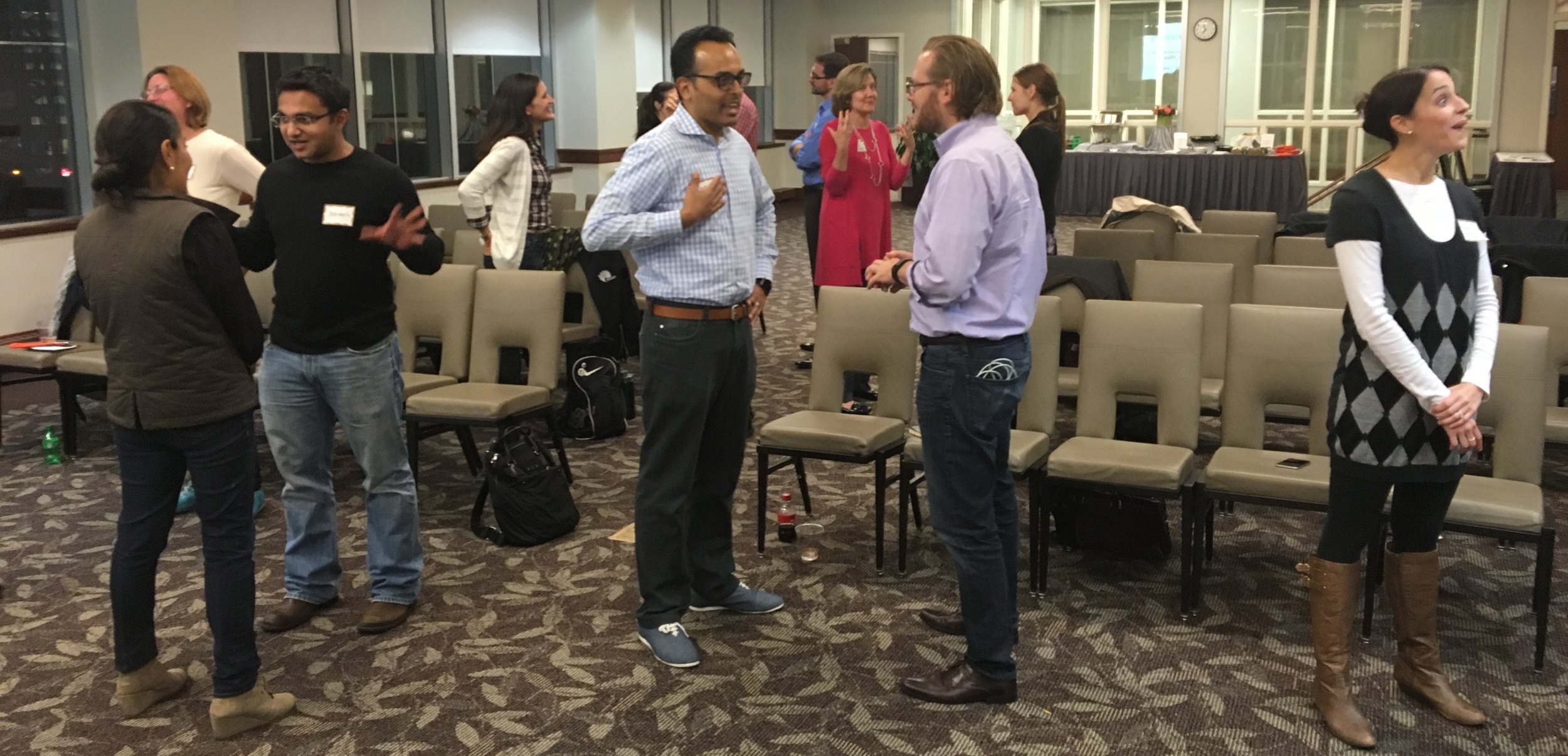 One of the most valuable parts of completing an MBA program is the alumni networking. At a recent gathering of Chicago-area Kellogg graduates, Oak and Reeds presented an "Intro to improv for listening, collaborating and presenting" to give alums a chance to meet each other, exchange ideas and learn new skills they could bring back to their respective companies.
Building Rapport - Learn what it takes to support colleagues when you're on stage presenting together.
Learn what it takes to Inject personality and style into your everyday presentations.
See what it feels like to step outside your normal schtick and present in a new way. Who knows, you may love it!
Learn when and how to Incorporate personal anecdotes and digressions to endear yourself to your audience.
Here are some other topics you may find interesting: