Make Your takeaways stick
Explore what makes a story "stick". Learn how to craft a story that will help make your point to a variety of audiences.
Team Storytelling – use improv techniques to co-create the story of your project.
No more rambling anecdotes! Learn how plot, characters and scenic elements, when combined with purpose, can grab a target audience's attention and make your point stick.
Incorporating the Audience
Practice accepting and building upon the ideas of clients and colleagues to generate fresh, creative and unique deliverables.
Learn how to listen for great ideas in everyday office conversations. Train your eyes and ears to look for inspiration in unexpected places. Develop the agility to change the way you tell a story on the fly.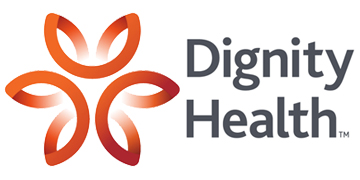 "Embrace failure!" is not a typical (or advisable) mindset for a medical professional. It is, however, a great mantra for an executive looking to break new ground and innovate in a competitive industry like medicine. Dignity Health's leadership development program helps doctors prepare themselves for future executive leadership roles. To help with that transition, the Dignity Health program brought in Oak and Reeds to lead the group through a workshop on how to apply improv-based leadership frameworks in their day to day management work in hospitals.
Embrace Your Unique Point of View
Ask yourself: "Why are you the best person to present this information?" Learn to ask yourself why your point of view makes you uniquely qualified to make a particular argument in front of a group.
Stretch yourself to move outside of your standard slides and explanations to test out different methods of presenting your ideas.
Learn how embracing your personal experiences and unique point of view can help you stay creative at work.
Here are some other topics you may find interesting: